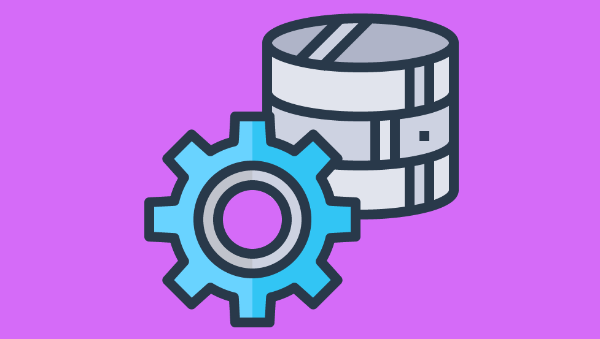 MongoDB is a cross-platform, open-source, NoSQL database, used by many modern Node-based web applications to persist data.
In this beginner-friendly tutorial, I'll demonstrate how to install Mongo, then start using it to store and query data. I'll also look at how to interact with a Mongo database from within a Node program, and also highlight some of the differences between Mongo and a traditional relational database (such as MySQL) along the way.
Terminology and Basic Concepts
MongoDB is a document-oriented database. This means that it doesn't use tables and rows to store its data, but instead collections of JSON-like documents. These documents support embedded fields, so related data can be stored within them.
MongoDB is also a schema-less database, so we don't need to specify the number or type of columns before inserting our data.
Here's an example of what a MongoDB document might look like:
{ _id: ObjectId(3da252d3902a), type: "Tutorial", title: "An Introduction to MongoDB", author: "Manjunath M", tags: [ "mongodb", "compass", "crud" ], categories: [ { name: "javascript", description: "Tutorialss on client-side and server-side JavaScript programming" }, { name: "databases", description: "Tutorialss on different kinds of databases and their management" }, ], content: "MongoDB is a cross-platform, open-source, NoSQL database..."
}

As you can see, the document has a number of fields (type, title etc.), which store values ("Tutorial", "An Introduction to MongoDB" etc.). These values can contain strings, numbers, arrays, arrays of sub-documents (for example, the categories field), geo-coordinates and more.
The _id field name is reserved for use as a primary key. Its value must be unique in the collection, it's immutable, and it may be of any type other than an array.
Tip: for those wondering what "JSON-like" means, internally Mongo uses something called BSON (short for Bin­ary JSON). In practice, you don't really need to know much about BSON when working with MongoDB.
As you might guess, a document in a NoSQL database corresponds to a row in an SQL database. A group of documents together is known as a collection, which is roughly synonymous with a table in a relational database.
Here's a table summarizing the different terms:
| SQL Server | MongoDB |
| --- | --- |
| Database | Database |
| Table | Collection |
| Row | Document |
| Column | Field |
| Index | Index |
If you're starting a new project and are unsure whether to choose Mongo or a relational database such as MySQL, now might be a good time to read our tutorial SQL vs NoSQL: How to Choose.
With that said, let's go ahead and install MongoDB.
Installing MongoDB
Note: if you'd just like to follow along with this tutorial without installing any software on your PC, there are a couple of online services you can use. Mongo playground, for example, is a simple sandbox to test and share MongoDB queries online.
MongoDB comes in various editions. The one we're interested in is the MongoDB Community Edition.
The project's home page has excellent documentation on installing Mongo, and I won't try to replicate that here. Rather, I'll offer you links to instructions for each of the main operating systems: